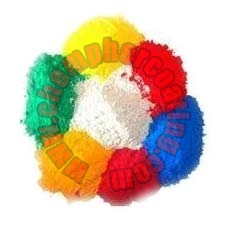 Pure epoxy powder exporter in Faridabad has epoxy powder which is created by combining resin and one hardener with one specified catalyst. Its result is one curing process where the epoxy is generated and it has increased mechanical properties, chemical resistance and also great temperature.
The pure epoxy powder is becoming extremely popular in the market of coatings. Especially for metal coating, the epoxy powder is highly preferred. The epoxy powder can help in protecting against several repeated mechanical pressures, weather and many other types of environmental challenges.
The pure epoxy powder exporter in Faridabad has good quality powder which
is used in many industries for providing an extra protective layer to prevent cracks, chips, blisters, rust and chips.

Why is pure epoxy powder the best?
Starting from a bicycle to huge oil channelling pipelines which extend for thousands of kilometres, the epoxy powder coating is used everywhere.
The pure epoxy powder exporter in Faridabad provides products which help in protecting against various mechanical stresses, environmental challenges and weather conditions. A proper epoxy powder coating can help in preventing chips, cracks, blisters and rust.
Here are some of the reasons why you should use pure epoxy powder –
Corrosion and scratch-resistant-
• The pure epoxy powder exporter in Faridabad has a great quality of powder that prevents all types of corrosion.
• You also don't need to think about rust or any scratches.
Strong and durable -
• The pure epoxy powder is made from epoxy which is highly durable and long-lasting.
• The pure epoxy powder exporter in Faridabad is famous also because of the strong and tough coating. Because of its hard texture, it can easily resist abrasions and impact.
• While the pure epoxy powder coating is done, during that process the powder gels and melts together with chemical chains and it ends up making them even more flexible than any ordinary paint.
• The finishing of pure epoxy powder is far better and durable than other paint.
Enhanced aesthetics-
• When you use the pure epoxy powder you can assure that the colour and appearance of the product will get highly improved.
• After applying the pure epoxy powder coating your product will appear better consistently with bettered aesthetics.
Insulation properties –
• Due to this the pure epoxy powder coated items become effective as any high dielectric insulator on any copper or aluminium conductors.
• And this means you will not need to go through any high cost and time-consuming processes of lamination while the usage of that item.
Best quality-
• The curing and application process used in pure epoxy powder coating helps in creating a high quality of finishing.
• There is no other paint which can provide such a high quality of finish. It doesn't require any kind of refinishing of sanding for giving a smooth and even texture.
Easy maintenance-
• The pure epoxy powder exporter in Faridabad exports great quality powder for coatings. These epoxy powder coatings are also very easy to maintain.
• All you need to do is, just put some soap in water, mix them well then wet a piece of cloth in it. After that wipe down the coated product with soapy water and then you'll see all the dirt coming out. After this just simply rinse it off. This is all you need to do for cleaning and maintaining an epoxy powder coated product.

These were the reasons why you should buy from pure epoxy powder exporter in Faridabad.
To get a great quality finish, durability and resistant coating then go for pure epoxy powder coatings.
This entry was posted on October, 14, 2020 at 23 : 19 pm and is filed under Epoxy Powder. You can follow any responses to this entry through the RSS 2.0 feed. You can leave a response from your own site.